Choose the Plan that suits you best!
At AIRBOX we are known for providing our customers with the best experience and service in online shopping. That is why in this post we will talk about the benefits of our plans, which are perfectly adapted to you.
Here you can see a table with the benefits of each of our plans, made especially for you.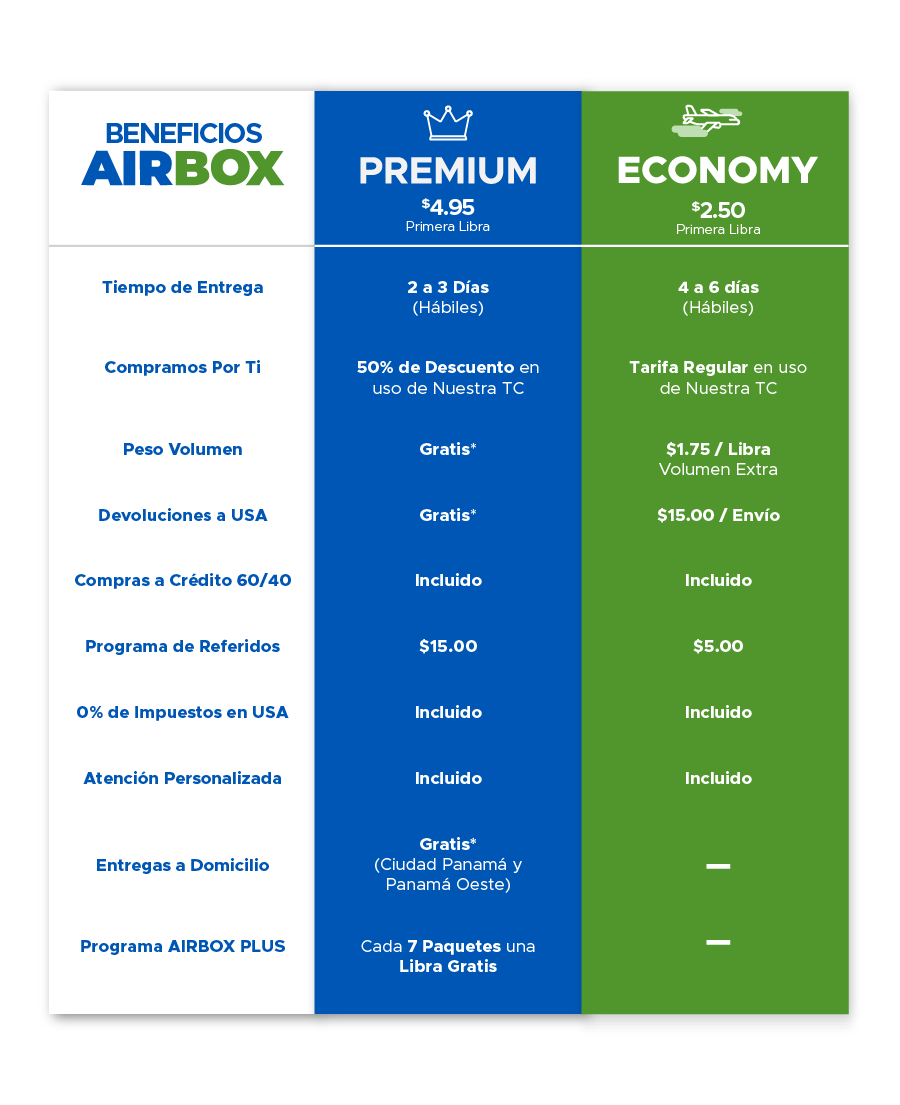 What is 60/40 shopping?
Whether from your home, office or any of our branches, AIRBOX helps you find the best deals on your products. All you have to do is pay 60% of your total purchase, including Freight and Special Procedures, and then receive and pick up your merchandise up to 30 days after its arrival in Panama, paying the remaining 40%. You can repeat whenever you need. That's how Easy, Fast and Safe is the new AIRBOX 60% / 40% benefit.
Refer a friend and earn money
Receive up to $15 to purchase products by referring a friend; all you have to do is invite your friend to sign up for free at airbox.com.pa, Then your friend must bring his first package within 30 days, And voila, you win up to $15!
Purchases with 0% Tax in the USA
Save 7% on all purchases you make through the services Premium y Economy. Using our air address that is tax exempt for sale in the United States.
The best is AIRBOX Plus
Every package you receive you earn 1 point, Every 20 points we give you 1 pound, you decide when to use or redeem them.
We invite you to subscribe by doing click here, so you don't miss any of our news and promotions. You can also quote by clicking the button below.