The best online shopping service at a super price. Make your purchases non-urgent and heavy load from anywhere and withdraw in our Airbox HUB Mañanitas.
Delivery Time

12 to 17 Business Days




Your Address in USA
Name:________
10831 NW 122nd Street
PTY:________
Medley, FL 33178
Tel. (305) 735 8551-3169


Optional Delivery

Optional Delivery to Home / Office in the
Panamá City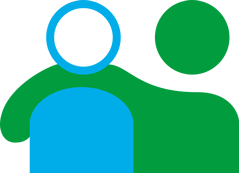 Refer a Friend

Win $10
Referring A Friend


For merchandise over 5 lbs we recommend using our Online Calculator
* Merchandise up to $ 100 FOB. Merchandise with higher value will be applied $ 2.00 of the first $ 100 FOB and 1.5% for each subsequent $ 100 FOB.
** Fee per event. Charge applies for packages with value up to $ 99.99 CIF.
For more information Clic Here
*Package pickup for Economical and Super Economical Plans at the Airbox HUB in Mananitas. All the rates are subject to change without prior notice. Restrictions apply to the free deliveries with the Premium Plan. Restrictions apply and additional charges for all plans. For more details visit us at airbox.com.pa