"We are facing an unprecedented increase in the movement of goods at the ports of Long Beach and Los Angeles due to significant manufacturing changes due to the global pandemic and supply chain challenges that have lasted for decades," said the mayor. from Long Beach, Calif.
Marine Traffic, a vessel tracking website, counted more than 50 vessels off Long Beach and Los Angeles on October 13, but a record 73 was reached in September. It's getting worse fast, says Janet Porter, chairwoman of the Lloyd's List editorial board.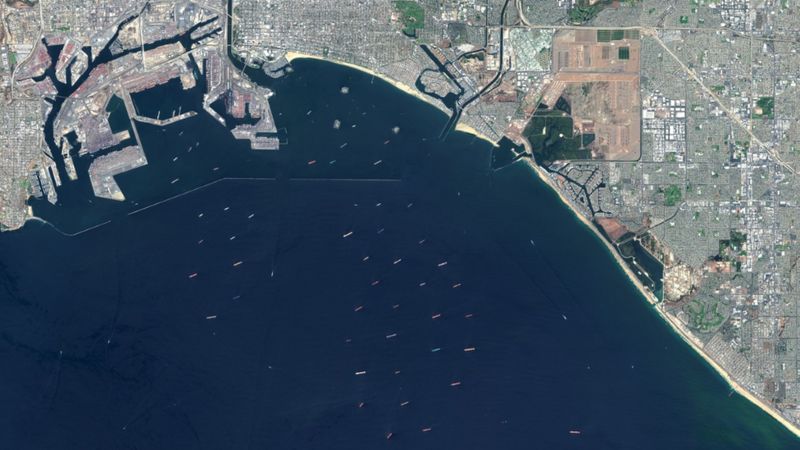 Graph showing the increase in the number of freighters in the ports over the months.
In the first eight months of the year, according to Container Trades Statistics, in the first eight months of the year, shipments of goods from Asia to the United States increased by about 25% per year compared to the same period in 2019, before the pandemic. .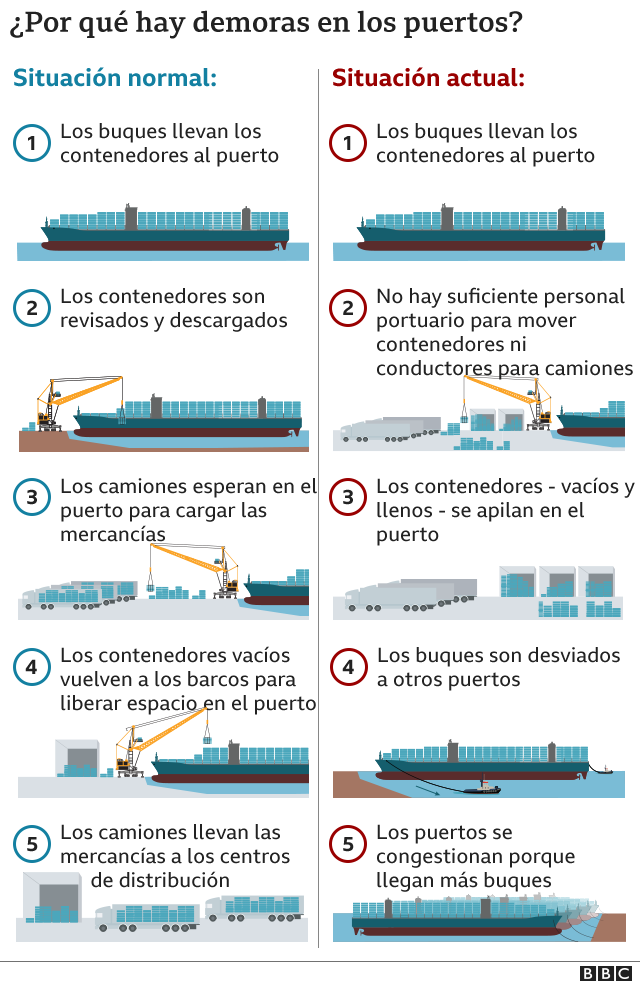 Demand for consumer goods overall is 22% higher than pre-pandemic levels (when February 2020 contrasts with August 2021).
As companies encourage employees to return to the office to work in person, there is a huge increase in demand for office equipment ranging from computers, printers and servers, with much of it now locked up in various shipping containers. Asia.
The sight of ships waiting off the California coast has sparked further debate about the state of US supply chains.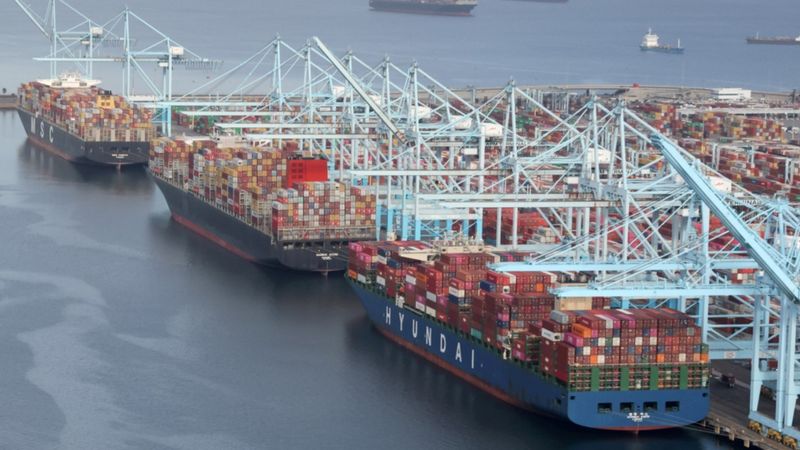 The White House chief of staff said the Joe Biden administration was dealing with the "supply chain mess" it inherited.
The United States government has created a task force to try to alleviate the bottlenecks and the Port of Los Angeles will be open longer to improve the situation.