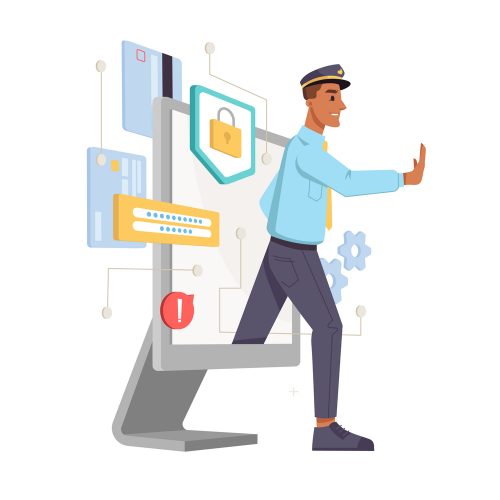 PRIVACY NOTICE AIRBOX EXPRESS SA

The following conditions regulate the use of the website http://airbox.com.pa/ which belongs to AIRBOX Express, SA, a Panamanian company, domiciled in Panama City, Panama, as well as the Privacy Policies and consents for Use of personal data.
By visiting our website http://airbox.com.pa/ we can automatically collect information that helps us recognize you such as IP, location and how you arrived at our site, as well as the duration of your visit and your time zone, this information allows us to will help provide you with a better service, including, but not limited to the network address of your computer, as well as the Operating System, the site from which you link, the activity you carry out on the site, the time and date of your visit .
Our website https://airbox.com.pa may include links to other domains and/or subdomains for your convenience and information. We suggest that you familiarize yourself with the privacy policies of these websites.
Through your web browser we may transfer alphanumeric identifiers, cookies, that help us identify you when you visit our website. You can make choices regarding cookies. By modifying your browsing preferences, you have the option to accept all The legal basis for the processing is our legitimate interest to promote our products and services., to be notified when a cookie or to reject the The legal basis for the processing is our legitimate interest to promote our products and services..
AIRBOX Express, SA uses data analysis tools such as Google Analytics to analyze traffic to this site. Google Analytics does not create individual profiles of visitors and is limited to collecting data in the aggregate. You can get more information about Google Analytics on their official site http://www.google.com/analytics/
AIRBOX Express, SA uses data analysis tools such as Facebook Pixel to analyze traffic to this site. You can get more information about Facebook on their official site https://www.facebook.com/about/privacy
By registering using our online form, as well as any of the contact forms on our website, making purchases using our address, maintaining a business relationship with AIRBOX Express, SA, communicating with us by any means, be it email, telephone, fax, written means such as online chat or whatsapp, SMS or by appearing in person for registration at any of our branches or agencies you accept the terms and conditions described in this Policy, for which you give your express consent for the treatment of your personal data, which includes among others: name, email address, identity card, telephone number, postal address, as well as any other identification information, purchase history.
Your personal data will be processed only for the processing of your packages or online purchases, making the corresponding payments, as well as for sending promotions, surveys or information regarding your packages and online purchases in order to provide you with a better service. service.
AIRBOX Express SA, can verify, update, register or request your credit references in the Panamanian Credit Association (APC). By accepting our privacy policy, you authorize AIRBOX Express to collect, store, record, organize, process, select, extract, confront, interconnect, associate, disassociate, communicate, assign, exchange, transfer, transmit or cancel your credit references, as well as those of the company that represents the APC or any other entity that it deems appropriate for the credit process, as well as consulting the SVI identity verification system of the electoral tribunal in order to validate their identification data.
The information may be used to process payments, support internal and external audit processes, as well as for the purpose of improving the relationship between you and AIRBOX Express, SA
The credit card numbers entered for online payment through My AIRBOX Express, SA account are never collected or stored and processed on the bank's servers.
The banking information processed through the Add Credit Card section of My AIRBOX account for automatic charge is stored with access controls and suitable encryptions that allow the information to be protected. If you use our user section to register your personal information, your transmission will be protected by the encryption technologies of the secure socket layer protocols and transport layer security Transport Layer Security (in English: Transport Layer Securityo TLS).
Any content, costs of our services may be modified or removed from the website at the full discretion of the company. Access to information on the website is under the responsibility of the user, and there is no claim regarding the quality, accuracy and integrity of the content, regardless of the way in which it has been displayed.
AIRBOX Express, SA does not sell, transmit, divulge or offer licenses of the information in the database.
The user grants his express consent for AIRBOX Express, SA to treat his personal data with suppliers or persons required to help us provide services, for security, administrative, efficiency, advertising reasons, to process his transactions or any other necessary for this purpose. For example, we may maintain the hosting of our site or databases on another company's machines and/or use their services in hosting sections of our site. In order to perform their duties, these third party companies, unless you ask us otherwise, may have limited access to some of the customer data we maintain on file. These will handle the data with total confidentiality of your personal information, limit access to that information to the minimum necessary to carry out their work, and in compliance with the applicable laws and regulations on Personal Data Protection.
AIRBOX Express SA may share or disclose personal information when it is reasonable and necessary to comply with legal processes that require it or with the authorities, to respond to any demand or to protect the rights, property or safety of the company, our clients, collaborators or the public. Similarly, our customers' information, including personal information, may be disclosed or transferred as part of or during negotiations of any merger, sale of assets or acquisition of the company.
As the owner of your personal data, you have the right to:

Review and request updates, modifications or deletion of your personal information;
Request additional information related to the use of personal data;

Revoke the express authorization you have provided to process your information; access, rectify, cancel and oppose the provision of your personal data.

Access your personal data.

To assert any of your rights, you can send the request through the forms that we have enabled in your My Account section http://micuenta.airbox.com.pa/ or on our website in the contact section https ://airbox.com.pa/contacto/
The contents, pages and screens of the site, together with the logo and trademarks are the property of AIRBOX Express, SA They are duly registered and protected by law. In no case may any of them be used without written authorization from part of AIRBOX Express, S.A.
The information, images and graphic content of this site may not be copied, modified, reproduced, in whole or in part, or published or distributed for commercial purposes.
AIRBOX Express, SA, makes commercially reasonable efforts to protect the information from unauthorized access, loss, misuse or alteration through technical, physical and administrative contracts, for this it has the maximum security measures for the exercise of the trade by virtual or electronic means.
AIRBOX Express, SA, has secure servers that use the SSL (Secure Socket Layer) protocol when transmitting or receiving personal information. In addition, we maintain high security standards. AIRBOX Express SA banking providers are highly reputable and comply with PCI DDS (Payment Card Industry Data Security Standard) security standards.
The payment process works on a secure server using the SSL (Secure Socket Layer) protocol.
For more information, questions or queries about this Privacy Policy or any other information about the website, you can contact us through the contact form on our website. https://airbox.com.pa.
AIRBOX Express, SA reserves the right to refuse the service, close, delete or edit the content, as well as the acceptance of packages or cancellation of orders at its discretion. In case of any suspicion that the information provided is fraudulent, unethical or illegal. Either by manipulation of information, stolen goods, stolen identities or credit cards, as well as any other anomaly or illegal activity, including, but not limited to, forgery of documents. AIRBOX Express SA will proceed with the corresponding complaints before the authority.
The client can stop using the services at AIRBOX Express, SA at any time or request its closure, being responsible for any pending payment, including those generated by abandoned packages at the time of closing his account. To assert any of your rights, you can send the request through the forms that we have enabled in your My Account section http://micuenta.airbox.com.pa/ or on our website in the contact section https ://airbox.com.pa/contacto/
This Policy may be modified at any time or for any reason, it is considered valid from the date of its publication on the website https://airbox.com.pa/. We recommend that you check our website periodically to be informed of updates.